ROBUST STEEL FOR RELIABLE PRODUCTS
The company deploys stringent and comprehensive measures for chemical, physical and metallurgical testing of all incoming steel. Our steel testing laboratory is equipped with:
Spectrometer for checking upto 25 elements.
Digital impact test apparatus to test tensile, impact and yield strength.
Jominy testing apparatus.
Computerized testing for Brinell and Rockwell hardness.
High resolution Image analyzer.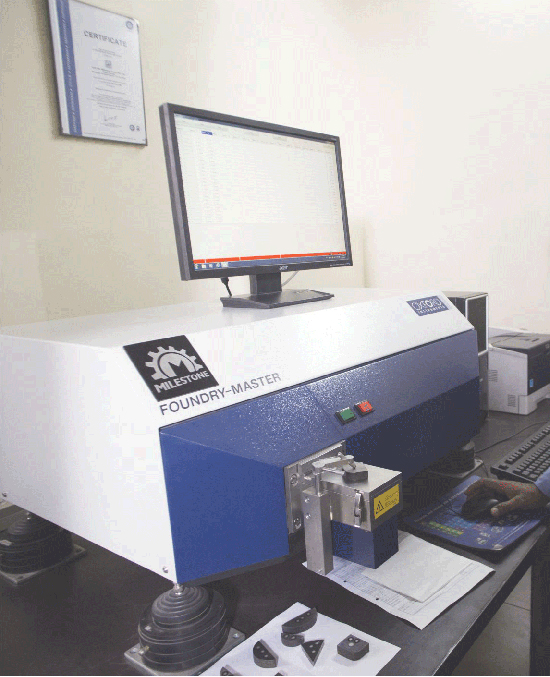 Spectrometer

Samples once approved are preserved for a period of one year to ensure a 'back tracing catalog' of steel used in product manufacturing.